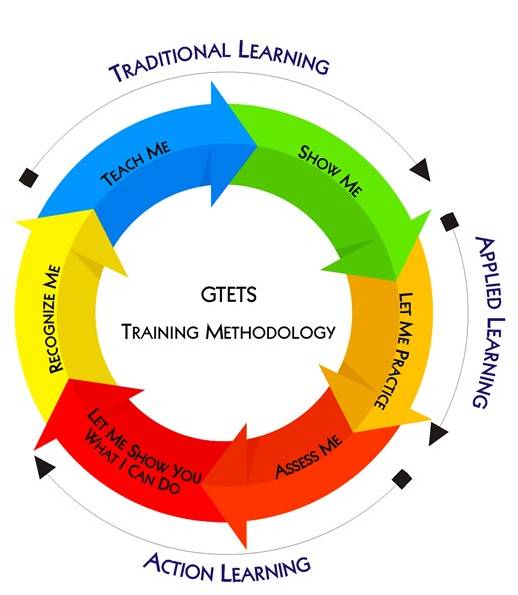 PHASE I: TRADITIONAL LEARNING
TEACH ME
Traditional learning methods of building a function for the course which involve development of trade specific knowledge, literacy, numeracy & technical skills.
SHOW ME
Learning through practical demonstration in workshop or work environment where trainees will observe tasks and procedures being completed, making notes along the way and understand SOPs.
PHASE II: APPLIED LEARNING
LET ME PRACTICE
As the saying goes… practice makes perfect! Industry specification machines & production environment for hands on learning and working on the pratical elements of doing the job.
PHASE III: ACTION LEARNING
ASSESS ME & TELL ME HOW I AM DOING
Assessment is a continuous process with daily assessment of practical learning on dimensions of accuracy, process & time taken.
LET ME SHOW YOU WHAT I CAN DO
Trainees turn to demonstrate learning and independently practice the learning from doing jobs & practical while producing a good or service of social-economic value in a live production environment.
RECOGNIZE ME
Skill championship to build competitive spirit and recognize the high performers of each batch, Independent IIIrd party assessment through sector skill councils or NCVT for final certification of a new "professional".